Exceptional
Heroes
Your College Credits are Waiting.
Career and Educational Pathways for Law Enforcement Professionals
South Texas College offers credit for the training and experience you already have, giving you a great headstart toward a degree!
Upon successful completion of 2 specific courses, you'll receive additional escrow credits to be used toward our Associate of Applied Science in Law Enforcement.
Find out how you can turn your training into college credits:
Request Details How to Apply
Affordable Tuition
At STC we've built a reputation for low tuition rates while prioritizing our quality of instruction.
Earned Credit
You've put in the time and energy to get where you are - now you can earn college credit for it.
Tuition Assistance
Take advantage of your employer's tuition reimbursement plan. We'll work with you to make your education more affordable.
We know your life is extremely busy. At STC, we provide you the flexibility you need with convenient locations throughout our area and comprehensive online courses.
Our online classes can be accessed any time, anywhere, so you can get your education where and when you need it.
Get Started
Apply

Become a student at South Texas College by completing the application at ApplyTexas.org.

Transcripts

Contact your previous school(s) to send your official transcript(s) to South Texas College Office of Admissions and Records P.O. BOX 9701, McAllen, TX 78502-9701.

Your professional transcript (e.g. U.S. Border Patrol Integrated Academy Transcript, FLETC, TCOLE, or Joint Services Transcript) is also required to receive escrow credits. Please submit to admissions@southtexascollege.edu.

TSI Exam

You should meet the required TSI standards before taking college courses. You may be exempt from providing TSI scores if you meet one of the following:

have previous college-level coursework.
are honorably discharged, retired or released from active duty as a member of the armed forces or the Texas National Guard or service as a member of a reserve component of the armed forces. DD214 or NGB22 form required.
are a student who is 

serving on active duty as a member of the armed forces of the United States, the Texas National Guard, or as a member of a reserve component of the armed forces of the United States and has been serving for at least three years preceding enrollment.

See the academic catalog for more testing details and exemptions.
Advising
Meet with an advisor at Pecan Campus, Mid-Valley Campus or Starr County Campus. You can even get online advising by contacting advising@southtexascollege.edu.
Register
You will register for courses using the JagNet online system. Once you have submitted the appropriate documentation we will provide you with your JagNet login details. Your advisor will help you determine which classes you should register for.
For Admissions Information: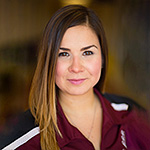 For Law Enforcement Program:
Robert Vela
Law Enforcement Program Chair

956-872-4203
Email: rvela
---
Find out how you can turn your training into college credits:
Request Details How to Apply